It's always a bit of buzz when you get a parcel in the mail. For one thing, no-one ever sends a bill in a parcel. And there's likely to be some goodies inside. I especially enjoy getting parcels containing CDs. Here are some of the recent arrivals in my letterbox.
Gearloose
is the performance name of Christchurch solo artist Stephen King. Live Gearloose is a one-man, acoustic guitar outfit, but King is a multi-instrumentalist and on his self titled, debut album he fills out the sound a little more with some rockier numbers and a couple of more odd tunes. The result is pop that's a little left of centre and not too sweet. The album is out now on King's own record label,
Humble Kingdom
, for only $10 or through most of the on-line digital music outlets. There's a live video on the
video page
.
The Dukes
released their album Lil' Sunshine in 2005. It was great fun, a country and blues influenced rocker which reminded me a bit of Creedence Clearwater Revival. In 2007 the band won the MTV Kickstart compettion winning cash and recording time to help with recording. A new album has yet to emerge but a single 'Time Is A Train' is out and it is just as full of swagger as their old material. I'm looking forward to the full release later this year. You can hear a
live performance on National Radio
(stream) or
download an interview
from BigPod.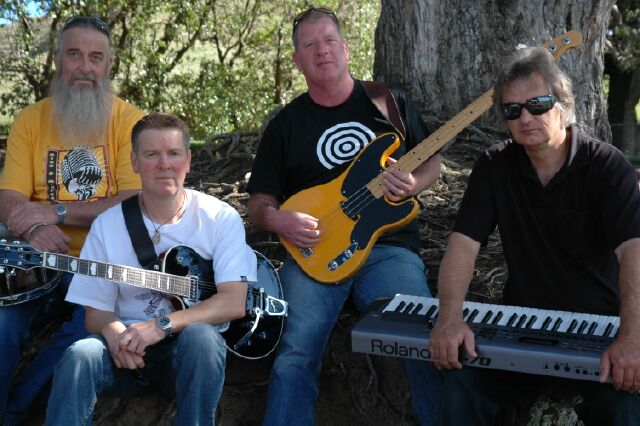 The Desotos
are an Auckland four piece outfit of veteran musicians who play out and about as a covers band with a set peppered with songs by the likes of Neil Young, Tom Petty and John Fogerty. The influence of those artists and of American roots and country rock generally can be heard in the set of original songs that make up The Desotos accomplished debut album
Cross Your Heart
. This should appeal to fans of another local country rock influenced band
The Calico Brothers
.
Also claiming Neil Young as an influence is
Jane Siene
, a singer/songwriter who splits her time between Auckland and the Bay of Plenty. I've only just received in the post the album
LoveDeathSexRoad
that she recorded in 2006 with Eddie Raynor producing. There's not a lot of info around on Jane and she has been absent from the live scene for a while, ever since supporting Tim Finn on a nationwide tour. I don't think much of the album title but the music is great. Don't be fooled by the female solo singer/songwriter thing - she delivers power and passion. There's a video of one of her acoustic numbers on the
video page
. Both Jane Siene and The Desotos are being released on
Ode Records
.
Another CD in the parcel from Ode Records was a self ttiled album from
Tahu
, a Wellington trio combining taonga puoro (Maori traditional instruments) and classical guitar. This has the potential to get a bit new-agey but tahu have been receiving critical acclaim, playing to "serious" music folks and getting airplay on National Radio Concert. There is a video of tahu performing live on the
video page
.
I'm looking forward to getting my next parcel, my only complaint is that is takes NZ Post so long to deliver to Waiheke.
Download the Counting The Beat - Postie Plus podcast