It's just over a year ago since a few of us got together and decided that Waiheke needed a community radio station. We had all been involved with the island's previous station, The Beach, which was owned by NZ broadcasting legend Barry Jenkin. But that had just collapsed. We naively thought we'd be on air within a few weeks but that wasn't to be. What followed was a year of hard work raising funds, battling with council bureaucracy, building a studio, borrowing and begging for equipment, training volunteers and more. We've been on air for a little while but this Labour Weekend Waiheke Radio has it's official launch.

To mark the occasion I've pulled together a few songs by NZ artists that focus one way or another on radio. I read somewhere once that a sure fire way to get a hit was to write a song that had radio in the title and chorus because it was bound to be popular with radio programmers. Well that didn't happen for any of these artists but it has guaranteed them airplay on Waiheke Radio and here on Counting The Beat.


SJD has a new album Dayglo Spectres just out, but on his critically acclaimed 2007 album Songs From A Dictaphone you'll find 'I Am The Radio', a jaunty song with a great groove that explores the idea of God listening and then singing through the radio. This song was one of a number on the Dictaphone album that brought together Sean James Donnelly's dance floor focused production and his developing melodic songwriting skill. By all accounts the new album continues in that direction which in my opinion is a good thing.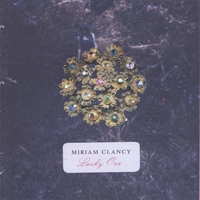 Following SJD is a song 'Transistor Radio' from Miriam Clancy's 2006 album, Lucky One. That album, on which Clancy brings an accomplished country-folk feel to the all-to-common female singer / songwriter gig made lots of best of year lists when it was released. Having gone to the States to ply her trade and returning to have a baby and play a handful of gigs, she is reported to be working on new material. 'Transistor Radio' is the tale of young woman hitting the road, leaving her life and love-gone-wrong behind, with only a shoulder bag and a transistor radio for company. No ipod for this girl! There's a live clip of Miriam performing this song on the video page and a live National Radio performance here (stream).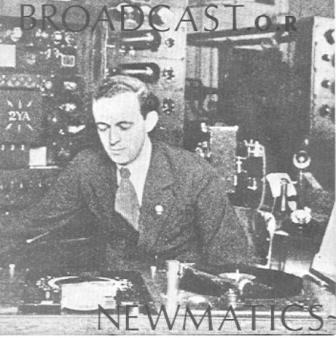 Early 80s Auckland ska outfit, The Newmatics, are best known for 'Riot Squad', a song about police thuggery at punk gigs that took on new resonance during the Springbok tour (that song features in an earlier episode - mp3). The Newmatics were part of the same scene as Blam Blam Blam and The Screaming MeeMees, melding the DYI aesthetic of the punk and Flying Nun scenes with a crowd pleasing horn driven sound that got the crowds jumping. 'Broadcast O.R.' is a more world-weary number from the group about the constant stream of depressing news about the state of society in the media and tuning into the top 40 just to forget it all. The song was released on a double 7" E.P. in 1981 but is also available on the 2003 compilation Riot Squad. the group reformed and played some gigs in 2002. There are clips of one of those shows on the video page. I also recommend you check out Simon Grigg's excellent site about Propellor Records and the NZ music scene in the eighties.

Horns also feature in 'Radio', an upbeat song from Geneva, a young 8 piece band who got a break in 2004 while still at school, doing well in the Rockquest, appearing on TV and winning the production of a video. They now have an EP out called The Word is Going Round. 'Radio' is a pretty infectious number with horns, crunchy guitar and lyrics about everything sounding the same on the radio and not hearing anything interesting - not a problem on Waiheke Radio.


Rounding things off is 'Shiny Radio', originally recorded as a promo for Dunedin student station Radio One by Jetty. The full (albiet short) song appeard on the bands 1998 album Soundtrax for Modern Heartbreak. That album is, in my opinion, an overlooked NZ music gem. Influenced by the likes of Pavement and Guided By Voices, who were influenced by The Clean and others in the Flying Nun stable, Jetty brought The Dunedin Sound back home half a generation later. The album, know going under the name Soundtracks for Modern Heartbreak has just been re-issued by Powertool Records - highly recommended.


Download the Counting The Beat - Shiny Radio podcast